Stop driving your car immediately
This safety recall could KILL or seriously injure you and your passengers
All repairs are FREE and completed in under an hour
Due to the urgent nature of this recall Mazda can provide a loan vehicle, towing services and remote repairs on a case by case basis.
If you require language assistance please contact Mazda on 1800 931 024
---
YOUR SAFETY IS OUR NUMBER ONE CONCERN.
Your Mazda may have been affected by our recent safety related recall program. To find out if your vehicle is affected, please click on the button and enter your vehicle details.

Contact us on 1800 931 024 to find out more or contact us to book in a replacement.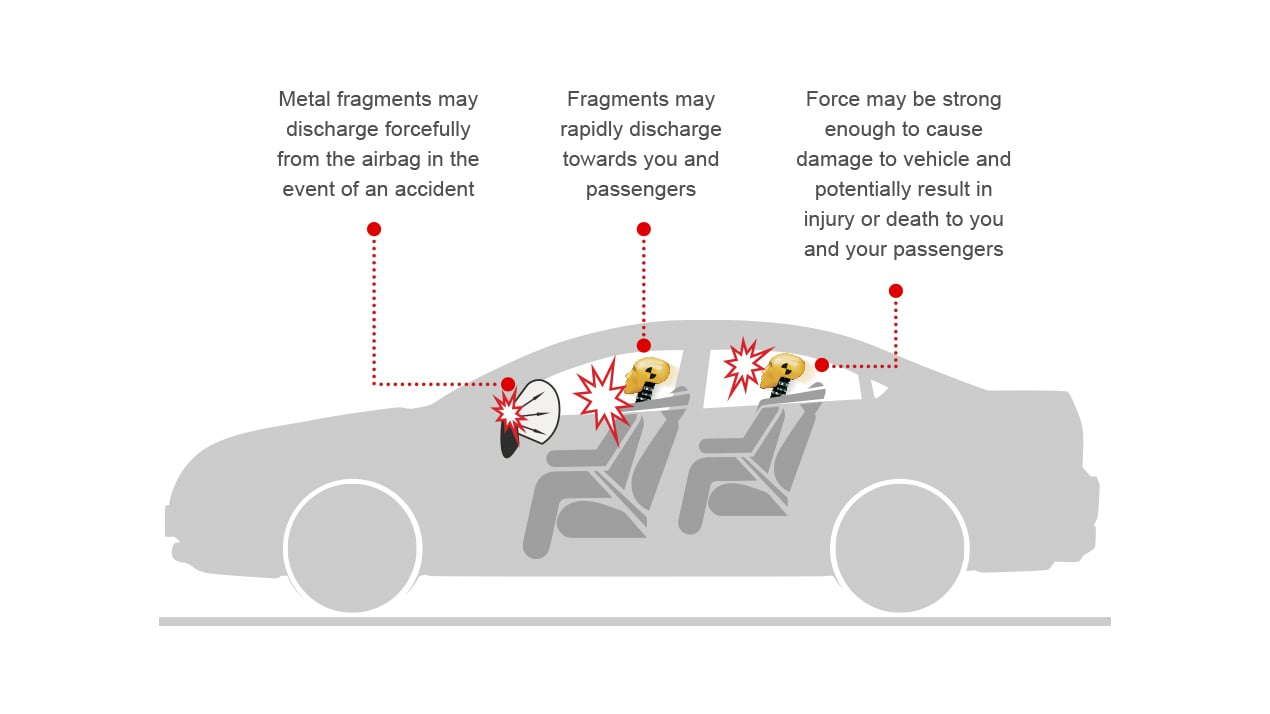 ---
ACCOMMODATING YOUR REPAIR
All repairs are FREE of charge and take less than one hour to complete.
Due to the urgent nature of the repair, vehicles equipped with an 'Alpha' type airbag inflator are given priority booking status in order to expedite repairs. Vehicles equipped with 'Beta' type airbag inflators will have their service completed as soon as possible and owners are encouraged to make a service booking immediately.
We understand that each owner's circumstances are different and due to the importance and urgent nature of this recall Mazda can accommodate the provision of loan vehicles, towing services and remote repairs on a case by case basis. Please discuss your individual requirements and circumstances with your preferred servicing Dealer when you make a booking.
---
FREQUENTLY ASKED QUESTIONS